Martial X Academy is a new style Martial Arts School featuring syllbuses covering Kickboxing, Martial Forms and Gymnastics, Stunt Training and Flips and Tricking. They needed a modern, bold brand identity that stayed away from the cliche oriental references that the majority of their competitors adopted. `we achieved this with a bright cyan primary colour, black and white photography, dynamic angular photographic containers and integrating the brands 'X' symbol into action shots throughout the website and promotional material. In an industry known for cheesy branding and kung fu references, Martial X strives to break the mould and bring a new level of style, consistency and professionalism to the martial arts world.
Materials produced:
Branding, photography, Wordpress website, staff and student uniform, certificates of achievement, promotional flyers, e-newsletter and social media profiles.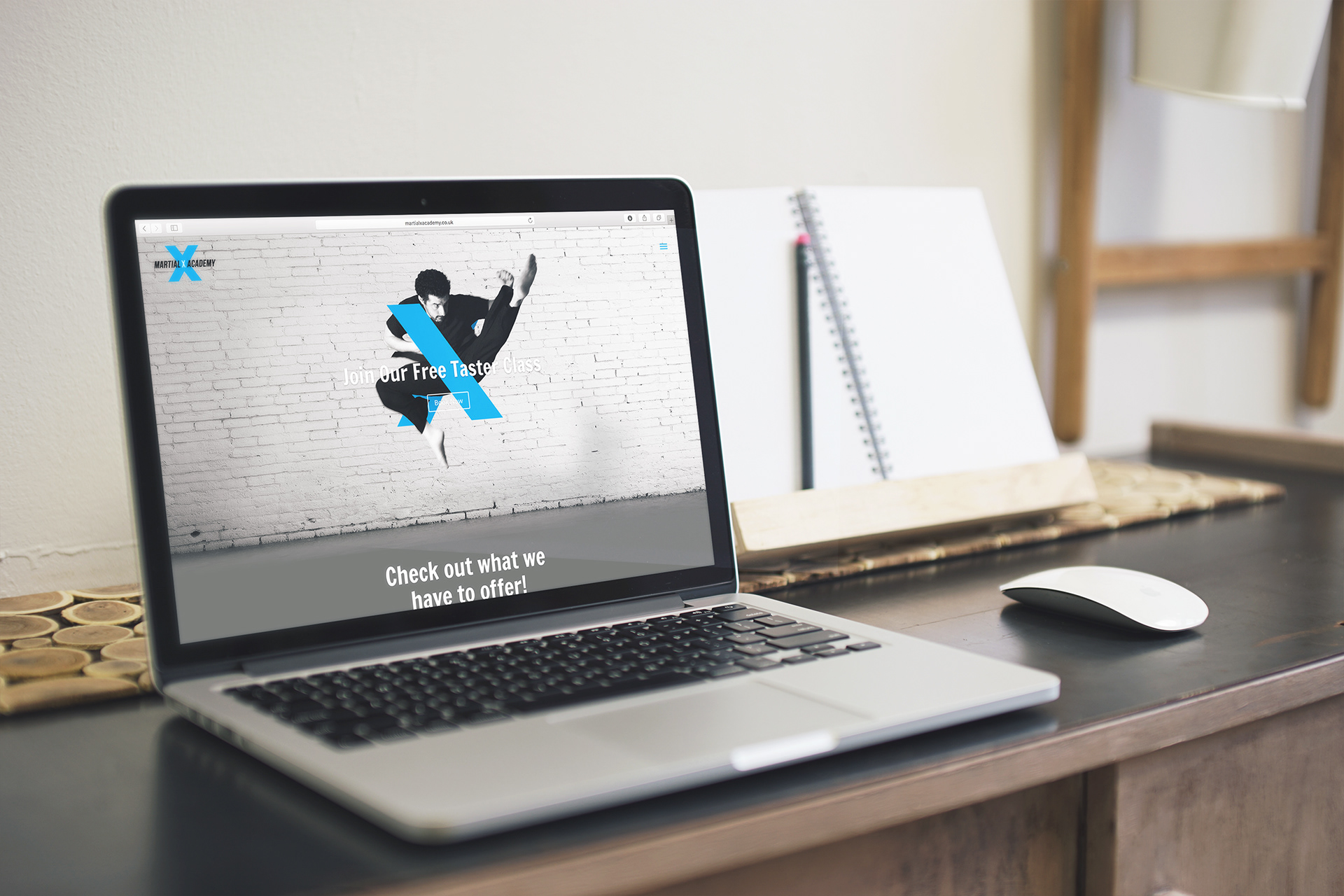 Visit the live site here!