Realistically Mercedes Benz Fashion Week it's stressful on many levels and VERY busy. With crowds of media and industry guests needing to be sharp and on the ball to absorb the new trends, labels and the information that Fashion Week provides. Amongst all of this pressure, the attendees of Fashion Week are generally all striving to look their best and channel their inner fashionista. 
Panadol provides a secret weapon to keep Fashion Week attendees heads clear when they don't have time for a headache and need to look and feel their best, providing comfort in their time of need. With a limited edition packaging makeover, the Little Black Box means attendees can 'feel as chic as they look'.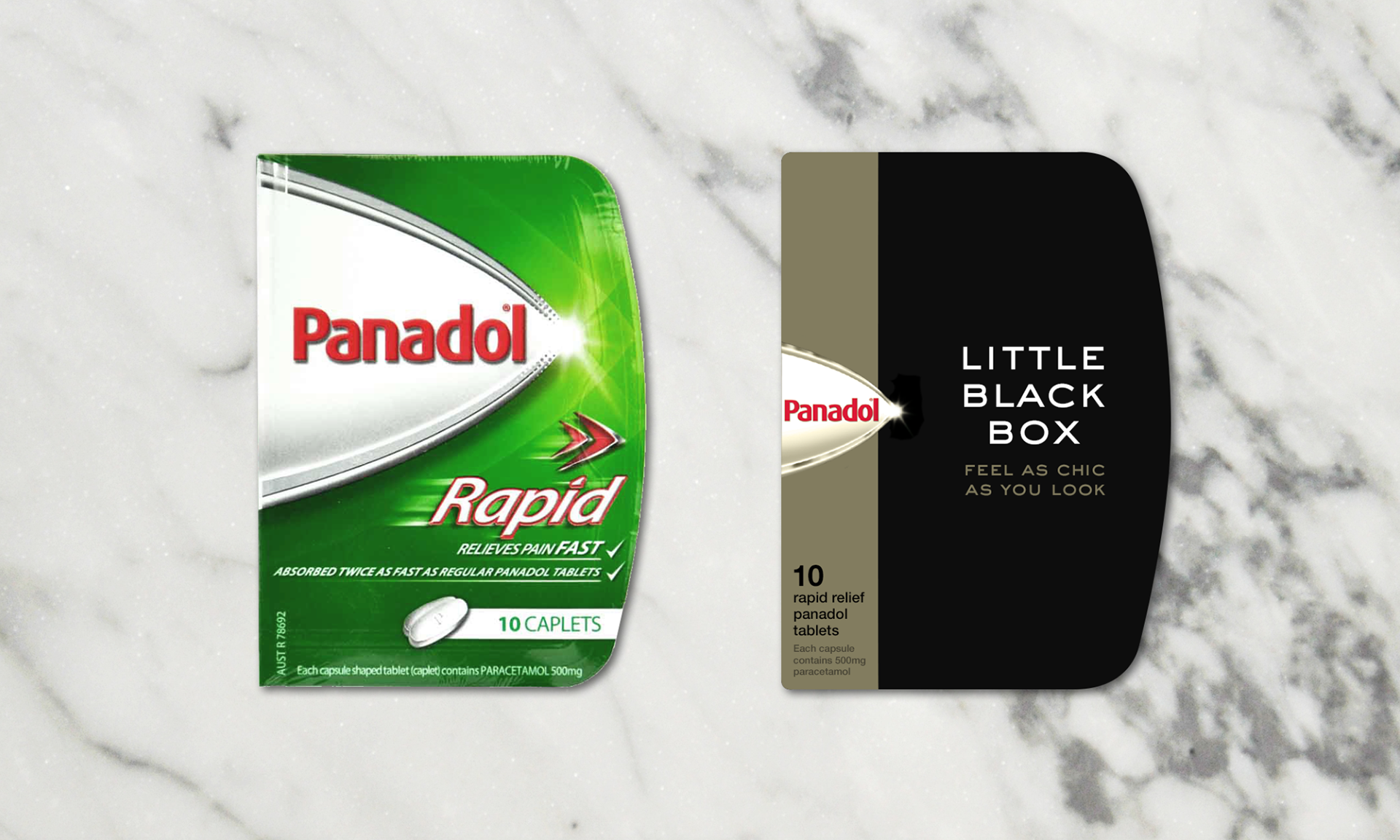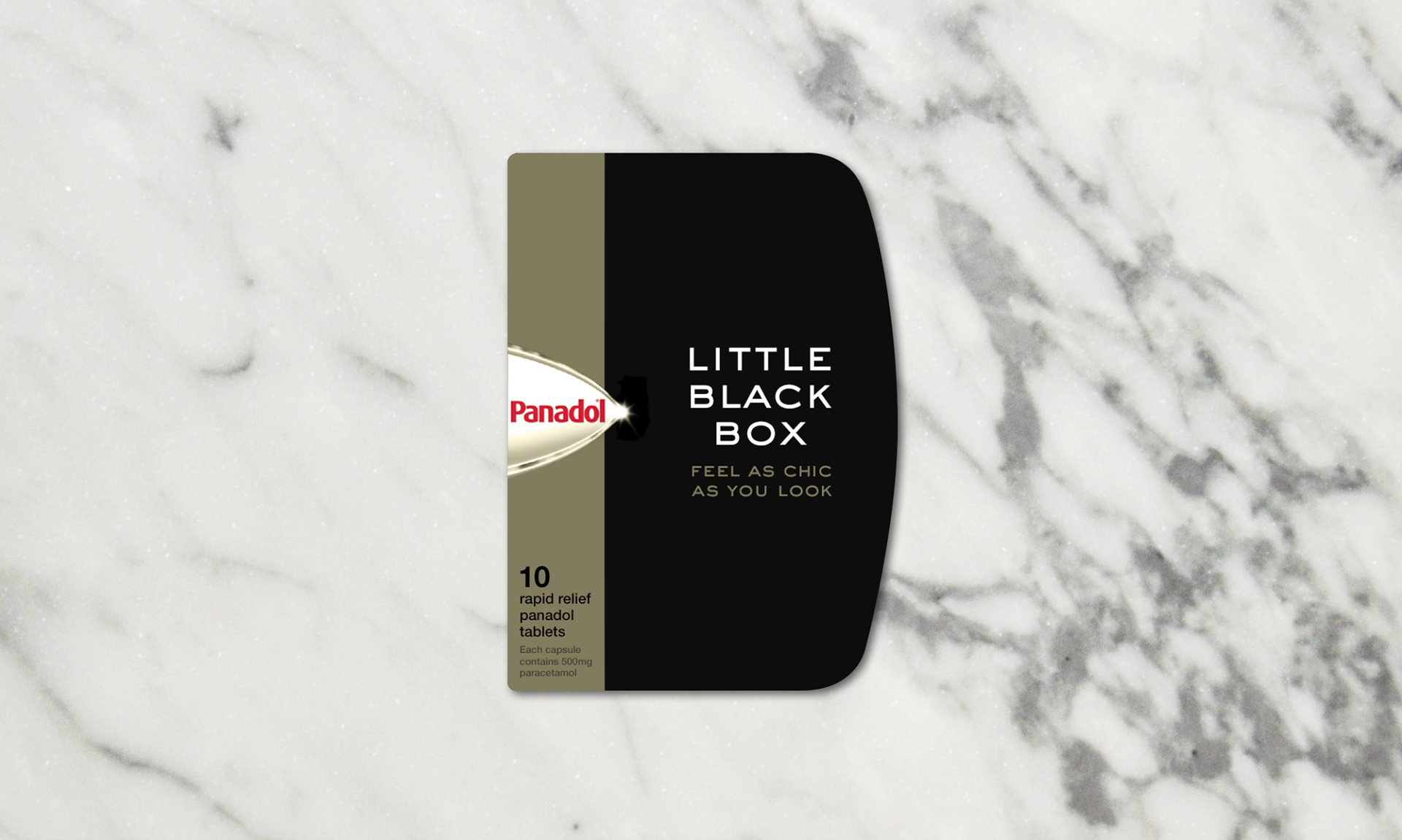 Inside the Little Black Box lies the Little Black Book - a small booklet full of simple beauty life hacks so attendees can 'Look as chic as they feel'. These beauty tips are sourced from the hair and beauty experts working at and collaborating with Mercedes Benz Fashion Week.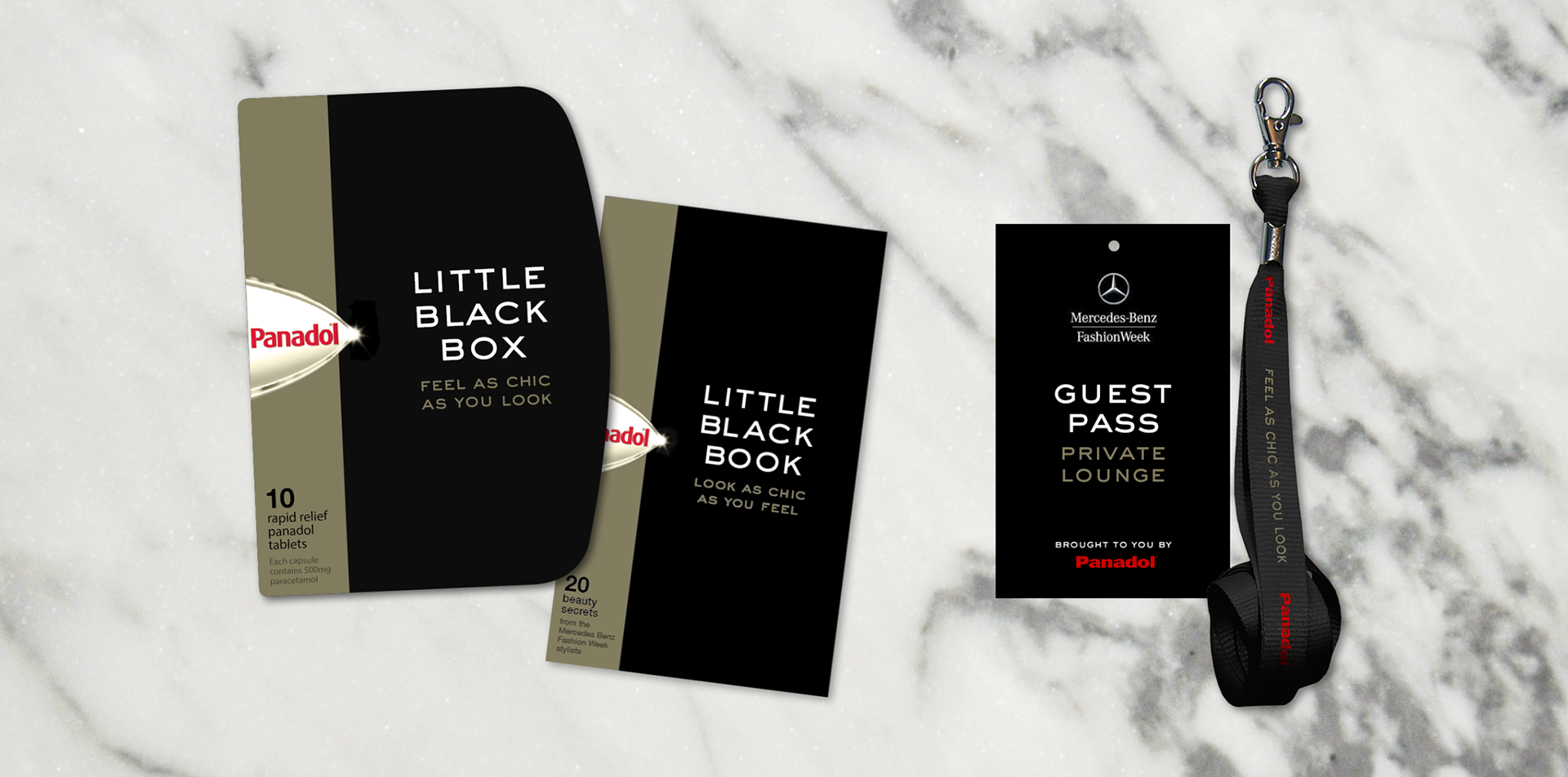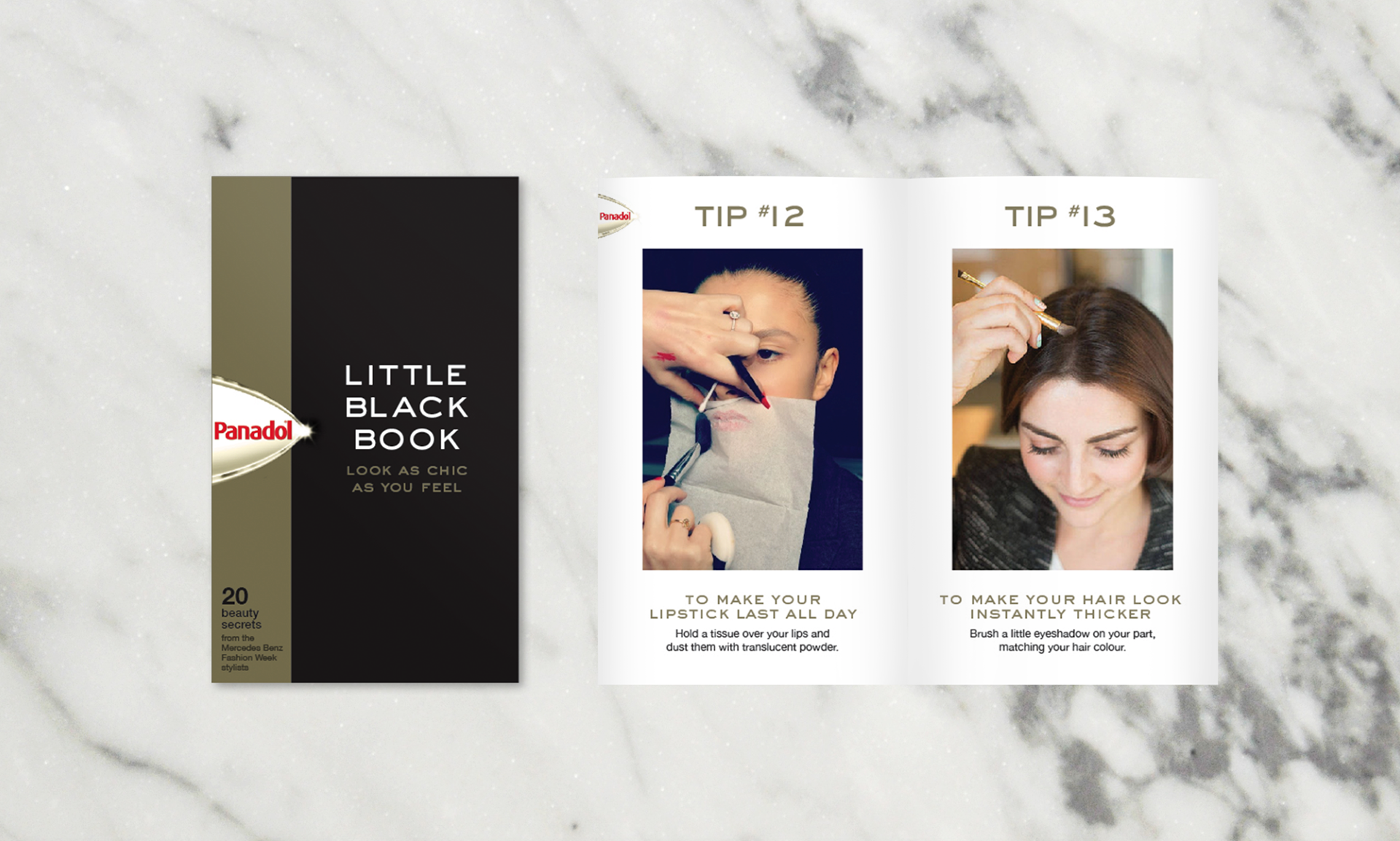 The designers involved in MBFW are each asked to create their own twist on the traditional 'pill box clutch', inspired by their current collection. These clutch bags are then to be auctioned off at the wrap up event on the final evening of the week, with all proceeds donated to The Black Dog Institute, a Sydney based not-for-profit organisation specialising in the diagnosis, treatment and prevention of mood disorders.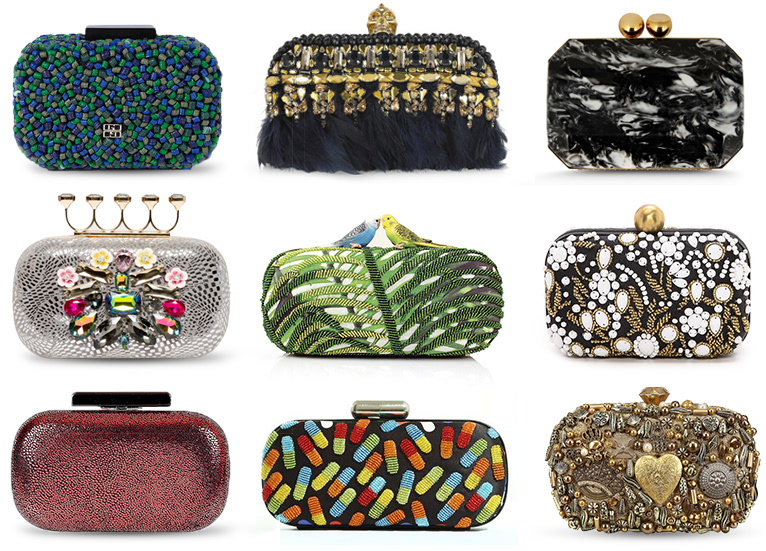 For a more immersive element to Panadols partnership with MBFW, the Panadol private lounge supports the overarching concept of feeling as chic as you look, providing a space where guests can escape the crowds and stress between shows.