Down The Rabbit Hole is a new restaurant tucked neatly in between The Gateway Hotel and The Small Ballroom, in the uni precinct of Newcastle, NSW. The venue needed a trippy edge and plenty of colour to revitalise the slightly weathered section of The Gateway Hotel it was replacing, so in came Mambo illustrator and graphitti artist Brent Smith.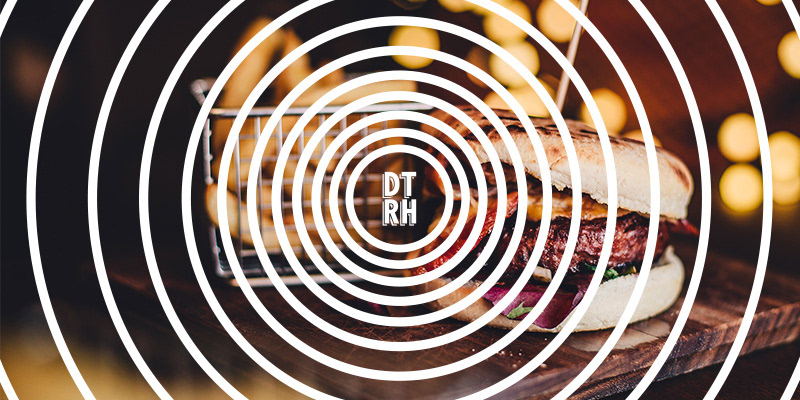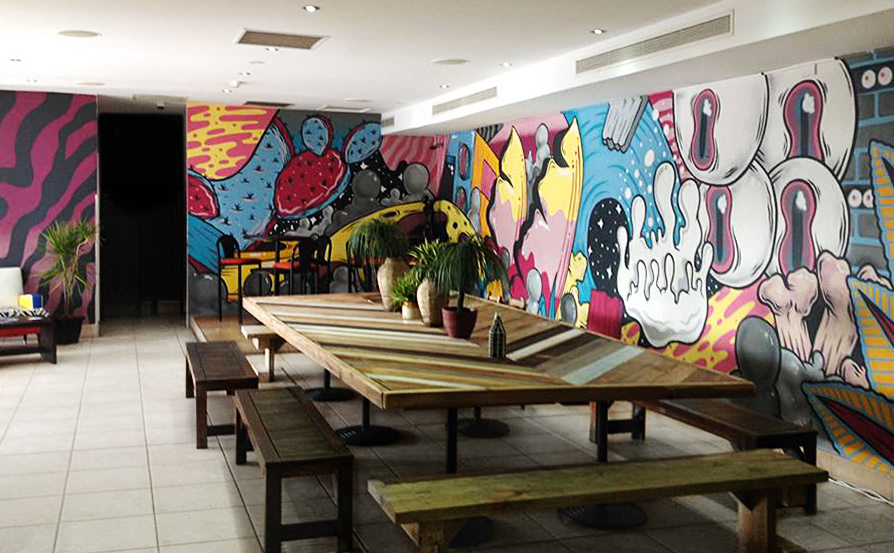 Smith splashed a trip-hop mural across half of the restaurant, while I simultaneously brought together a brand with edge to match. The quick turn around time of this set-up was the biggest challenge of the project, making sure that all the elements coming together in the branding and venue decor would be consistent and work to the uni student clientele.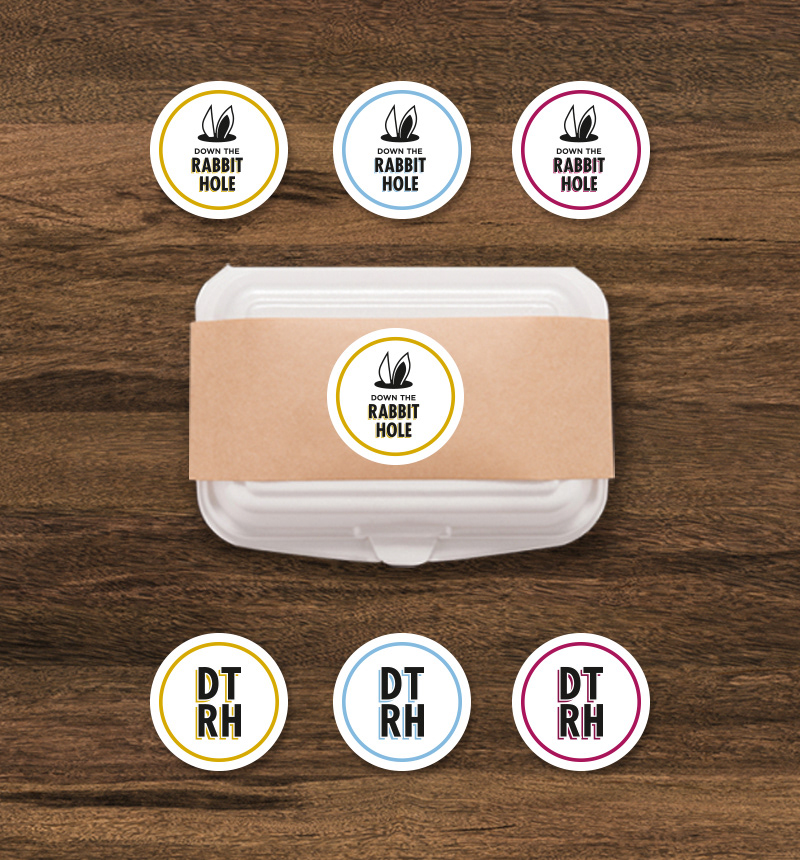 A pop-culture-filled casual tone of voice was introduced for the brands communication materials, with music references weaved into the menu. Simple bold circle patterns were used as optical eye candy on the reverse of menus and other print materials, drawing the eye to the restaurants monogram.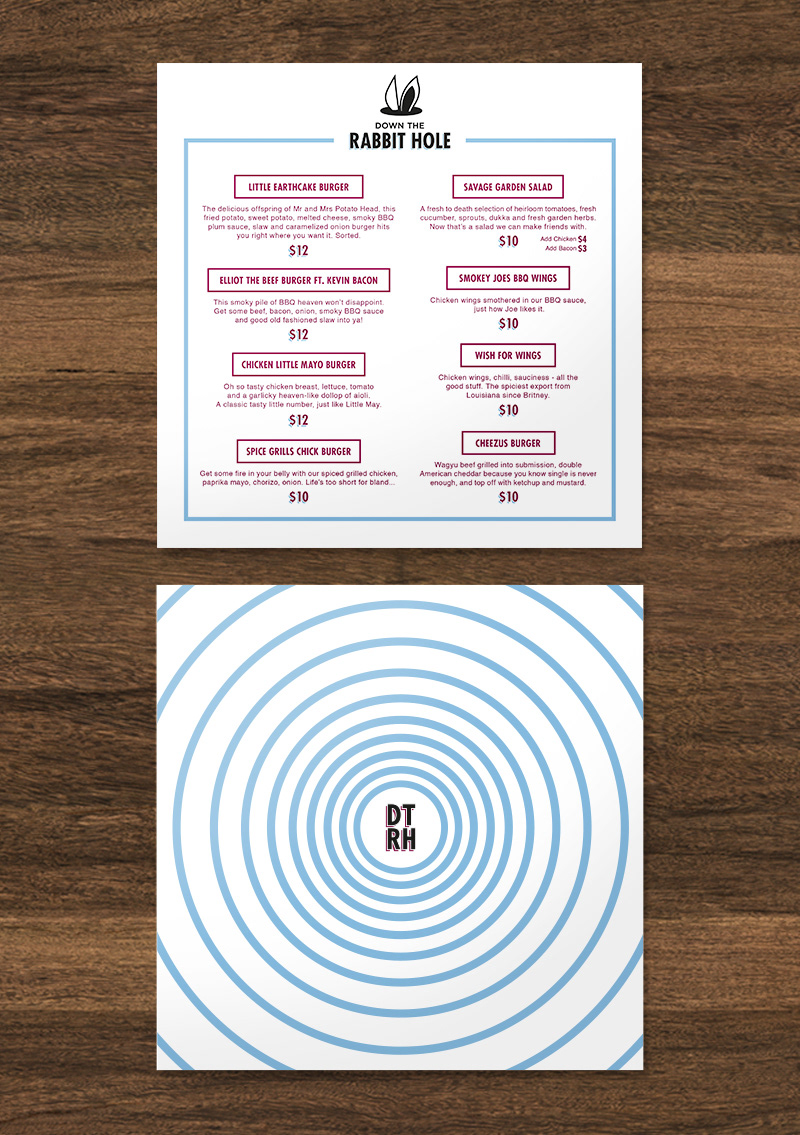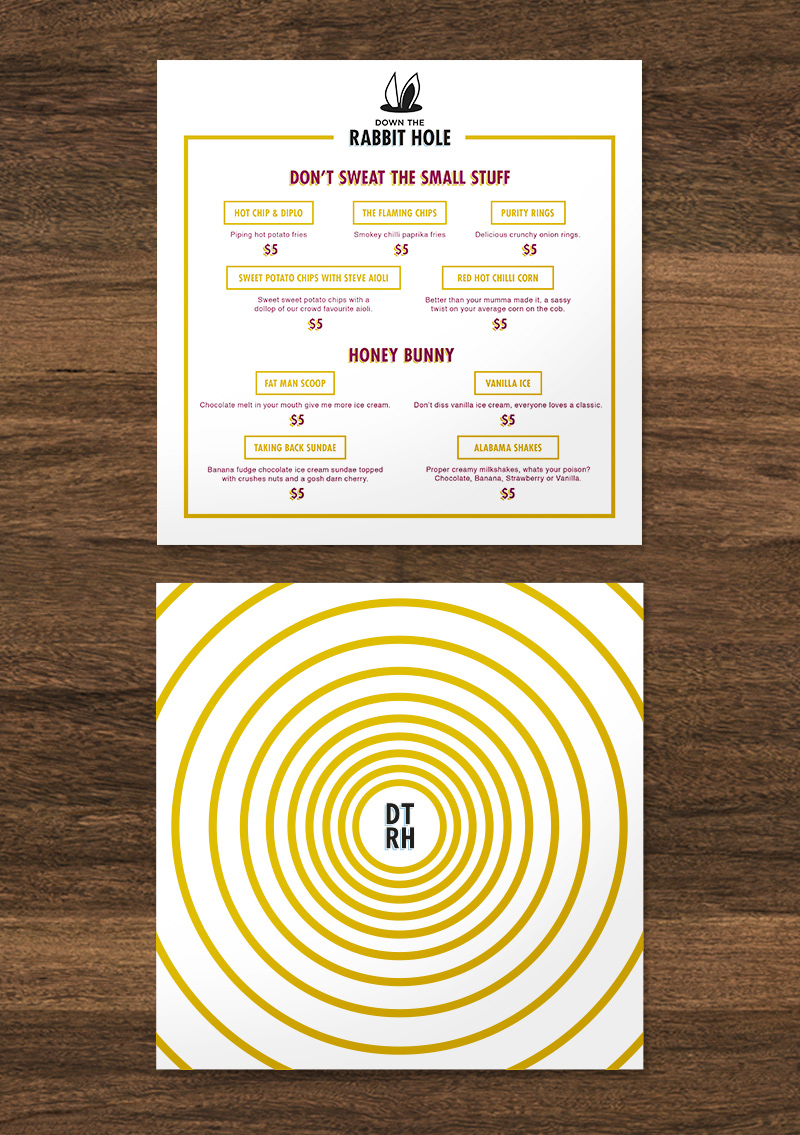 Clear simple communication material was circulated with a 'your mate next-door' warm tone of voice and colourful, simplified, eye-catching illustrations.